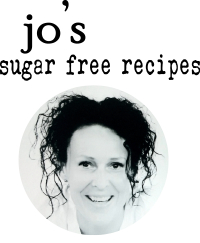 sugar free living
mother of 3
Amateur healthy cook
Co-owner bee my honey nz
Work in progress
Mind/Body/Spirit
substituting sugar for honey:
it's sweeter. Has twice the
nutritional profile,
is produced in NZ
So has no food miles!
Find out how.

join now and receive
recipes & newsletters

follow us on facebook
Substituting Honey to replace sugar
Honey is sweeter than sugar, so you need less!
When adapting recipes follow this simple rule;
About 1/2 cup Honey for 1 cup Sugar.
Because Honey is Liquid, For every cup of Honey you are converting, you need to DECREASE the amount of liquid in the recipe by approx 1/4.
For example if your recipe has 1/2 cup honey,
You will need to subtract 1 Tablespoon of Liquid from the recipe mix also.
If baking with honey, reduce the oven temperature slightly, as honey will tend to burn faster than granulated sweeteners.
Add 1/4 teaspoon baking soda per cup of honey so the batter will rise.
Honey and turmeric tea
With cold & flu season nearing, this amazing recipe packs a powerful punch!
Turmeric & Honey two powerful anti-inflammatory, anti-oxidant ingredients.
1/3 cup / 80 ml good, raw honey
2 1/2 teaspoons dried turmeric
lemon
lots of freshly ground black pepper
Work the turmeric into the honey until it forms a paste. You can keep this on hand, in a jar, for whenever you'd like a cup.
For each cup of tea, place a heaping teaspoon of the turmeric paste in the bottom of a mug. Pour hot (but not boiling water) into the mug, and stir well to dissolve the turmeric paste. Add a big squeeze of juice from a lemon, and a good amount of black pepper. Enjoy! Stir now and then as you drink so all the good stuff doesn't settle to the bottom, or top off with more hot water as you drink it.
Tumeric & Honey Smoothie
1/2 teaspoon ground turmeric
1 tablespoon honey
1/4 teaspoon ground cinnamon
1/4 teaspoon ground cardamom
1/4 teaspoon ground black pepper
1/2 frozen banana, chopped
1 1/2 cups Almond milk
Put everything in a blender and mix until smooth.
Enjoy!
Raw Almond & Apricot Health Balls
1 1/2 cups whole, unsalted almonds
2 cups dried apricots
1 teaspoon cinnamon
1 teaspoon vanilla extract
2 teaspoons coconut oil
2 tablespoons honey
1/2 cup coconut
1/2 cup coconut
Combine all ingredients in a food processor, blitz leaving behind some small bits of nuts to add texture.
Using wet hands, firmly roll into 1 inch balls.
Makes about 30. You can add other favorite dried fruit of choice. These are really yummy.

Oaty Banana Slice
This has to be better than those so called muesli bars! The banana replaces the sugar normally found in packaged muesli bars, while the oats & seeds do their bit for dietary goodness.
1 small ripe banana
120g unsalted butter
1/2 cup honey
1 cup whole oats
1 cup rolled oats
1/2 cup pumpkin seeds
1/2 cup sunflower seeds
1/2 cup plain flour
1 teaspoon ground cinnamon
1 teaspoon ground ginger
1 teaspoon baking powder
1/2 teaspoon salt
Topping
100g dark chocolate
1 teaspoon coconut oil
Preheat oven to 180 degrees C. and line a tin approx 20 x 30cm with baking paper.
Add mashed banana, butter and honey into a large saucepan and heat until melted.
Remove from heat and add oats and seeds, then stir in the dry ingredients.
Press into tin, and bake 20 minutes.
For the topping melt chocolate and oil and pour over the cooked slice. Leave to set and cut into pieces. Store in an airtight container in fridge.
Apricot Energy Balls
2/3 cup dates, roughly chopped
2/3 cup dried apricots, roughly chopped
1/2 cup walnuts
1/4 cup seeds (sesame, sunflower of pumpkin)
1/2 cup desiccated coconut
2 tablespoons honey
1/2 cup sesame seeds to roll the balls in (or leave out optional)
Put everything except the extra sesame seeds, in a food processor and whiz until slightly crumbly paste that sticks together when you press it. Roll into balls, and coat in sesame seed. Store in fridge in an airtight container.
Slow Cooker Honey Mustard Chicken
This was a HUGE hit with my family.  Especially my daughter – the infamous chicken-hater.  For my family, I served these on whole-wheat rolls or wraps. Or serve with a side salad and you've got a quick-and-easy meal.
4 boneless, skinless chicken breasts
1/4 cup whole grain mustard
2-3 Tbsp. soy sauce
1 Tbsp. Raw HoneyDew Honey
1 cup low-sodium chicken stock
1/4 tsp. garlic powder
1/2 tsp. paprika
Freshly ground black pepper and salt to taste
Put all ingredients into crock pot, and cook on high for 4 hours or low for 8 hours. Shred chicken to serve. Enjoy on your choice of bread or wrap.
It really is that simple!
Honey Garlic Chicken
4 Chicken thighs, boneless skinless
4 Garlic cloves
1/2 tsp Oregano, dried
2 tbsp Parsley, fresh
Condiments
1/3 cup Honey
1/2 cup Ketchup
1/2 cup Soy sauce, low sodium
Baking & Spices
1/2 tbsp Sesame seeds, toasted
Arrange chicken thighs on the bottom of your slow cooker; set aside.
In a mixing bowl, combine garlic, honey, ketchup, soy sauce, oregano and parsley; whisk until thoroughly combined.
Pour the sauce over the chicken thighs.
Close with a lid and cook for 6 to 7 hours on LOW, or 4 to 5 hours on HIGH.
Remove lid and transfer chicken to a serving plate.
Spoon the sauce over the chicken and sprinkle with toasted sesame seeds.
Manuka Honey Ginger Slice
Base
1 1/2 Cups rolled oats
1 cup brazil nuts (pulsed in a food processor so they are still a little chunky)
3/4 cup wholemeal flour
1 teaspoon baking powder
11/2 teaspoons ground ginger
150g butter
4 tablespoons brown sugar
2 tablespoons Manuka Honey
Icing
70g butter
2 tablespoons Manuka Honey
4 teaspoons ground giner
1 cup icing sugar
Preheat oven to 180 degrees C.
Line a slice dish approx 32 x 22cm with baking paper.
Melt butter, sugar, then add manuka honey and stir.
In a seperate bowl add the dry ingredients; rolled oats, wholemeal flour, baking powder, brazil nuts, sugar, and ginger. Combine with the liquid mixture.
Press the mixture firmly into the lined baking dish.
Bake 15 minutes.
To make the icing, add to a saucepan the butter, ginger, icing sugar and heat until melted. Take off heat and add the Honey.
Add more icing sugar if mix is too runny.
Pour over the slice, allow to cool and cut into pieces.