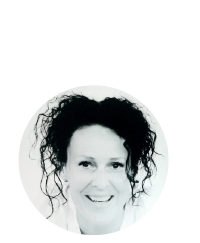 sugar free living
mother of 3
Amateur healthy cook
Co-owner bee my honey nz
Work in progress
Mind/Body/Spirit
substituting sugar for honey:
it's sweeter. Has twice the
nutritional profile,
is produced in NZ
So has no food miles!
Find out how.
join now and receive
recipes & newsletters
follow us on facebook
Substituting Honey to replace sugar
Honey is sweeter than sugar, so you need less!
When adapting recipes follow this simple rule;
About 1/2 cup Honey for 1 cup Sugar.
Because Honey is Liquid, For every cup of Honey you are converting, you need to DECREASE the amount of liquid in the recipe by approx 1/4.
For example if your recipe has 1/2 cup honey,
You will need to subtract 1 Tablespoon of Liquid from the recipe mix also.
If baking with honey, reduce the oven temperature slightly, as honey will tend to burn faster than granulated sweeteners.
Add 1/4 teaspoon baking soda per cup of honey so the batter will rise.
Honey and turmeric tea
With cold & flu season nearing, this amazing recipe packs a powerful punch!
Turmeric & Honey two powerful anti-inflammatory, anti-oxidant ingredients.
1/3 cup / 80 ml good, raw honey
2 1/2 teaspoons dried turmeric
lemon
lots of freshly ground black pepper
Work the turmeric into the honey until it forms a paste.
You can keep this on hand, in a jar, for whenever you'd like a cup.
For each cup of tea, place a heaping teaspoon of the turmeric paste in the bottom of a mug. Pour hot (but not boiling water) into the mug, and stir well to dissolve the turmeric paste. Add a big squeeze of juice from a lemon, and a good amount of black pepper. Enjoy!
Stir now and then as you drink so all the good stuff doesn't settle to the bottom, or top off with more hot water as you drink it.

Tumeric & Honey Smoothie
1/2 teaspoon ground turmeric
1 tablespoon honey
1/4 teaspoon ground cinnamon
1/4 teaspoon ground cardamom
1/4 teaspoon ground black pepper
1/2 frozen banana, chopped
1 1/2 cups Almond milk
Put everything in a blender and mix until smooth.
Enjoy!
Raw Almond & Apricot Health Balls
11/2 cups whole, unsalted almonds
2 cups dried apricots
1 teaspoon cinnamon
1 teaspoon vanilla extract
2 teaspoons coconut oil
2 tablespoons honey
1/2 cup coconut
1/2 cup coconut
Combine all ingredients in a food processor, blitz leaving behind some small bits of nuts to add texture.
Using wet hands, firmly roll into 1 inch balls.
Makes about 30. You can add other favorite dried fruit of choice. These are really yummy.
Honey Baked Apples
This is my go-to dessert when I'm craving something sweet but don't want to break my healthy eating. The perfect no guilt dessert!
One apple
1 teaspoon cinnamon
2 teaspoon Raw Honey
Pre-heat oven to 350 degrees.
Slice apples in half. Remove the core.
Cover with cinnamon and bake for 25 minutes.
Remove from oven and drizzle each apple half with 1 teaspoon Raw Honey.
SO DELICIOUS!
Manuka Honey Ginger Slice
Base
11/2 Cups rolled oats
1 cup brazil nuts (pulsed in a food processor so they are still a little chunky)
3/4 cup wholemeal flour
1 teaspoon baking powder
11/2 teaspoons ground ginger
150g butter
4 tablespoons brown sugar
2 tablespoons Manuka Honey
Icing
70g butter
2 tablespoons Manuka Honey
4 teaspoons ground giner
1 cup icing sugar
Preheat oven to 180 degrees C.
Line a slice dish approx 32 x 22cm with baking paper.
Melt butter, sugar, then add manuka honey and stir.
In a seperate bowl add the dry ingredients; rolled oats, wholemeal flour, baking powder, brazil nuts, sugar, and ginger. Combine with the liquid mixture.
Press the mixture firmly into the lined baking dish.
Bake 15 minutes.
To make the icing, add to a saucepan the butter, ginger, icing sugar and heat until melted. Take off heat and add the Honey.
Add more icing sugar if mix is too runny.
Pour over the slice, allow to cool and cut into pieces.